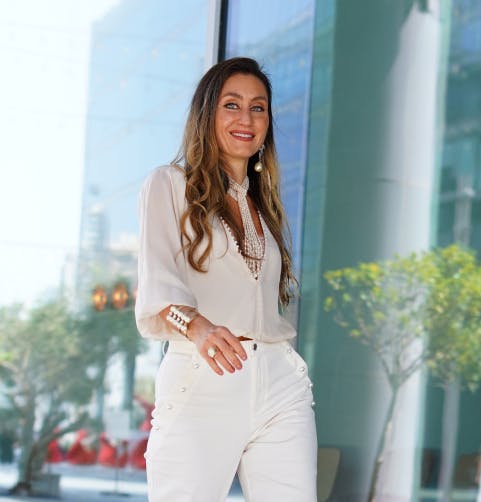 Feminine with a touch of edge and drama.
A LITTLE ABOUT ME
My name is Una, I'm a mother of two boys. I am Syrian Bosnian, born and raised in the Gulf. As a third culture kid I grew up with a passion for mixing and matching colors. I derive inspiration from Eastern and Western cultures.
MY PERSONAL STYLE
I would describe my style as feminine with a touch of edge and drama.
INSIDER INFO
I believe style is a form of self expression, a way to embrace your authentic self and feel comfortable and beautiful in your own skin.
Get Styled
STYLE ADVICE
Forget the rules, be daring, fashion is all about self expression, wear what brings you joy and march to the beat of your own drum.