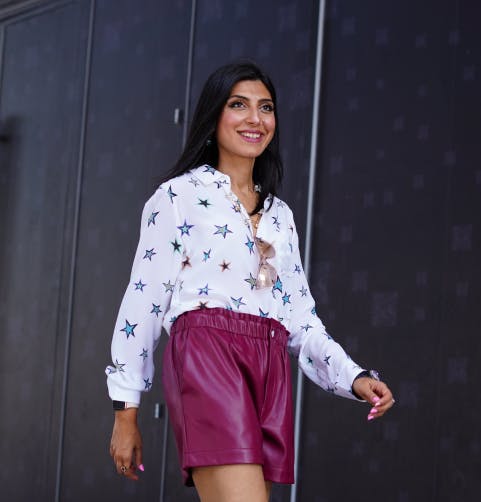 Dramatic Edgy, Fearless in Fashion, Adventurous
A LITTLE ABOUT ME
I graduated from Business School with an MBA in Human Resource Management and worked in the corporate world for 10 years always being a fashion rebel choosing to wear prints and bright colors. Fashion was a side hustle all this while and I finally took a plunge in fashion full time last year realizing that it was my true calling! I am a fitness freak and lost over 30kgs, so I really wanted to empower women of all body types through helping them find looks that make them feel more confident in every role they play; everyday!
MY PERSONAL STYLE
I love cuts, volume, mixing colors and prints. My looks are never complete without statement jewelry and accessories. I enjoy transforming existing outfits in my wardrobe to create new looks and I keep an eye out for fashion trends, but I believe that there are no rules in fashion, being myself is above anything that is trending.
INSIDER INFO
I am a mom to a 5-year-old diva, who rates my every look and modeling shoot
Get Styled
Style Advice
Ladies, you are the most precious brand; you are more important than any fashion label you wear! Finding your style is like finding your voice. Life is short, so take chances to experiment and nudge yourself out of your comfort zone from time to time. Lastly, don't forget your smile is the most important accessory to rock any look!