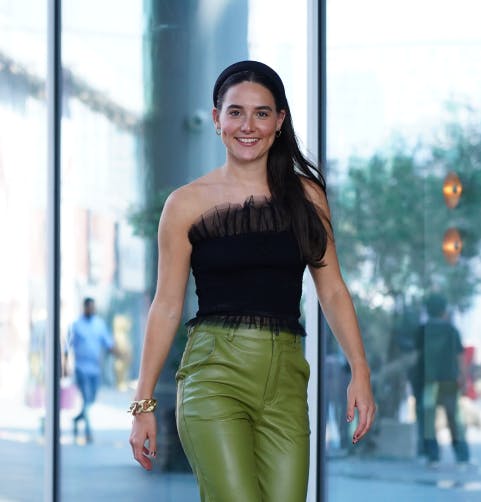 Relaxed Street Style
A LITTLE ABOUT ME
Hey! I'm Brooke. I'm the Community Stylist at Wear That! My love for fashion started at a young age and I have been studying Fashion for many years. I love to develop a person's fashion over time. I am from the UK and have moved to the UAE in 2021 and love mixing up my style to suit the weather change!
MY PERSONAL STYLE
Mixed. It all depends on my mood, location, and vibe. Mixing up your style is a great way to express yourself! I LOVE color and prints to create a fun, positive vibe. I love to help women feel confident, comfortable, and have fun with their wardrobe.
INSIDER INFO
On my Bucket List is to do a skydive over The Palm! I'm a bit of an adrenaline junkie.
Get Styled
STYLE ADVICE
I encourage my girls to experiment. It's super fun to mix it up and you'll be very surprised at what you love! If you're ready to take your style to the next level you know where to find me. I'm ready to make you feel and look fabulous every day!