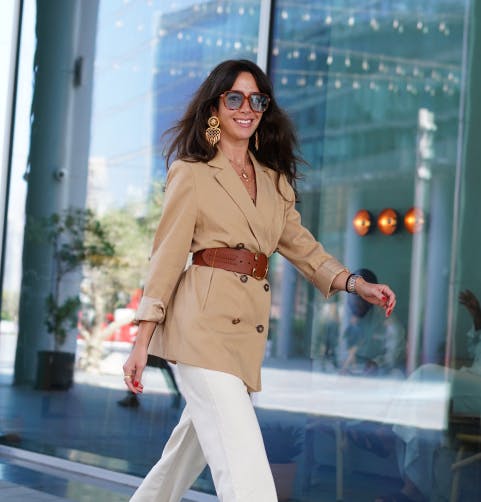 Effortless Chic Vibes
A LITTLE ABOUT ME
Hey, I'm Angie and I am the content creator and a stylist at Wear That! Thanks to my mother, I developed a very early sense for fashion and my passion for this industry grew over the years, I just kept falling in love with it year after year- I have had my heels and red lipstick on since I was 6 years old!. I feel so alive when looking at fabrics, colors, and beautiful cuts!
MY PERSONAL STYLE
I always love effortless chic and edgy vibes and I believe a statement piece in an outfit could uplift the whole look. I love beautiful color palettes such as nudes and pastels, but I would never say no to a color pop every now and then! I appreciate good basics and timeless pieces and I am always on the hunt for those; pieces that my girls and I can wear today or in five years and still look on-trend.
INSIDER INFO
Adrenaline junkie (also, I am related to Steve Jobs!)
Get Styled
Style Advice
I love mixing and matching, which means I work on capsules where most of the items can be paired together. Not only does that give my girls so many looks to choose from on daily basis, but also makes their lives so much easier! Don't worry though, I always add a statement, color, and beautifully patterned pieces for those days when you are feeling extra!