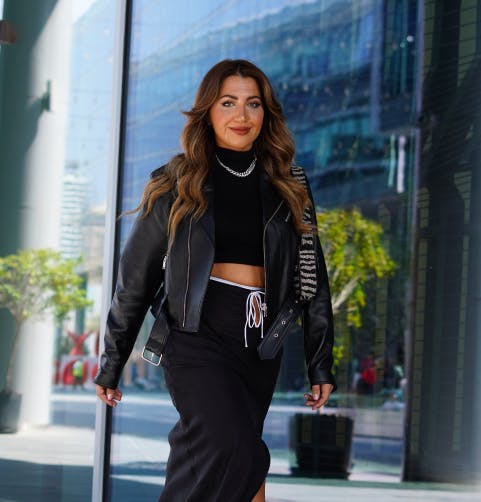 Edgy, Fashion Forward, Chic
A LITTLE ABOUT ME
Hi girls! I'm Tania, a stylist at Wear That. I've loved fashion ever since I can remember, and have always been the one to jump on new fashion trends. I also have a very cool eye when it comes to putting colors together and picking budget items that look luxury! I'm also a fashion content creator on Instagram where I share personal fashion inspo. Decided to take on styling as a career after I had so many friends, family, followers as me to style them for events, or even for day to day. Guess it's always been my calling!
MY PERSONAL STYLE
I would say my personal style is modern chic, edgy and trendy. I love a nice casual look with a little twist. You'll always find me wearing a pop of color, a unique shoe or accessory item that just elevates the look. Prints, neons, metallics all speak to me!
INSIDER INFO
I have a son called Liam who is my whole world! 
Get Styled
STYLE ADVICE
Style is a form of self expression. Jumping on trends is cool but only if it suits your personality, body type, etc. In a fast fashion world, invest in pieces that are timeless and classic. Also, never come to me if you'd like to stay within your comfort zone! My goal is to transform you and help you explore new fashion realms, and ofcourse make you feel happy, confident and powerful in what you wear.