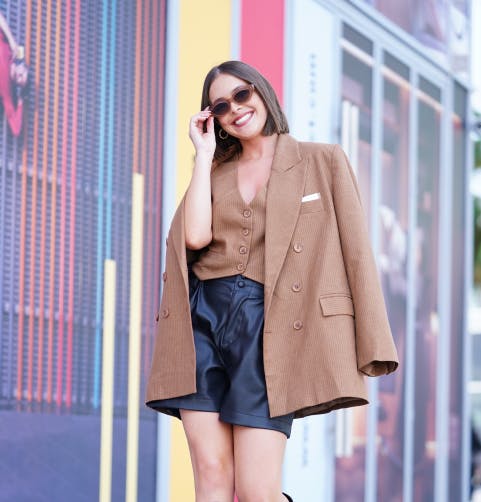 Eclectic style, dramatic edgy, classic chic.
A LITTLE ABOUT ME
I've had a flare for fashion from a very young age, growing up in a house full of creativity, I have always been surrounded by clothes and rolls of fabric. My mum has been a dress maker for over 40 years and has passed her love for fashion, colour and outfit creation down to me. I have an eye for design and love to make the most out of an outfit, whether it be an edgy colorful look or a classic chic outfit, I am here for it all!
MY PERSONAL STYLE
I don't think I have one exact style but rather an amalgamation of what I would consider two style types; dramatic edgy and classic chic. I absolutely adore color and I love to mix and match to create a look that turns heads, you'll find me wearing a bold pink shoulder padded blazer one minute and a chic, more classic staple the next.
INSIDER INFO
I am a trained singer and ran a theatre school for 10 years, sewing many costumes!!
Get Styled
STYLE ADVICE 
Dress in a way that lifts your energy and confidence. There are no rules when it comes to fashion. It must be a means of self expression, what is the joy in everyone looking the same just do what makes you feel good. Don't be afraid to try new things, be as open minded as possible and you will be surprised at what can be created.